The Best Begonia growing website in the UK
We cater for all varieties of Begonias
---
USING PAYPAL SEE BELOW
Renewals only available from November to 31st January 2024
---
1st November
Bulletin number 222 our 75th Anniversary year.
48 pages of Pictures , Results and information from this season.
12th August update
Ian Rhys Williams 12 Board Champion 2023
Latest update 2nd Oct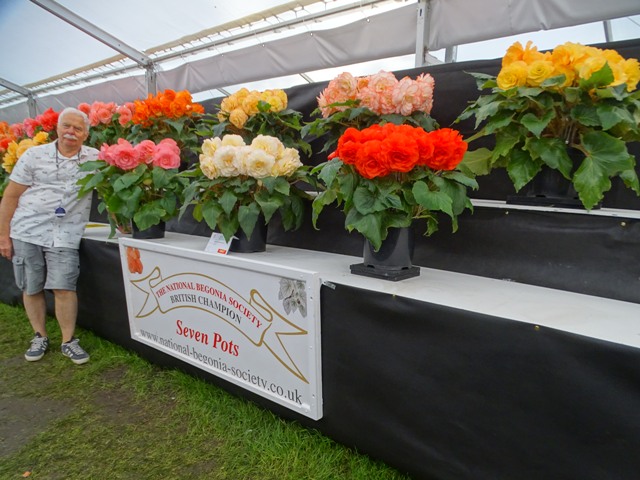 Picture taken 2023
---
Why not try our Members Forum here
Blackmore and Langdon have been awarded the prestigious Chelsea Gold Medal, for an outstanding stand of Begonias and Delphiniums. Praised by the judges as being outstanding and awarded the Gold Medal.
---
---
Select your plant
Cuttings removed all ready for potting then to go into heated bed to enable rooting. Full article is available to members of the NBS.
---
---
Handbook
All New members will receive a copy of the National Begonia Society Handbook.
Are you or your partner interested in growing begonias?
Why not treat yourself/ your partner, or a friend, Membership of the National Begonia Society.
Membership includes, a N B S., Handbook (* worth £8:50), plus full access to the N B S., Web and Facebook pages.
Complete The N B S., Membership form on line or print out and post to our Membership Co-ordinator. Details here
---
---
If you have enjoyed your visit to our WEBSITE why not join and see the full site
---